Crest Insurance Group of Tucson, Ariz., has added Eddie Hjort as director of Fleet Management, effective June 2020.
Hjort's background includes 26 years of final mile driver/management/safety experience. He spent 26 years with Airborne Express/DHL system and managed territories consisting of sevent cities (Amazon) & 29 cities (DHL Express) across the Southeast U.S.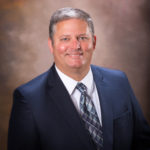 Hjort was most recently Director of Safety for Direct Hit Logistics with close to 1,000 power units. He will be based out of Charleston, South Carolina, and he will also assist in designing and implementing safety plans for Crest's customers, in addition to handling large auto claims.
Crest has offices in Tucson, Scottsdale, Flagstaff, Sierra Vista, San Diego, CA & Denver, and Ft. Collins, Colo. The brokerage firm writes insurance business throughout the Southwest and continental United States.
Was this article valuable?
Here are more articles you may enjoy.