Charlotte-based Insurance broker McGriff, a subsidiary of Truist Holdings, announced the promotion of two long-time officers.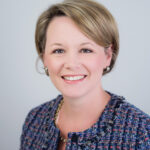 Crystal Sanderson, now senior vice president and director of McGriff's sales center, will become practice leader for national personal lines and small business, the company said in a news release. Rachael Yelverton, who now leads business development for small business and personal insurance, will be chief distribution officer for small business and personal lines.
Both will report to Renee Keen, who was recently named CEO for McGriff's small business and personal lines.
Sanderson joined McGriff in 2006 and has been in the industry since 1999.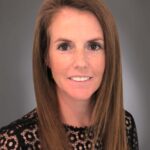 Yelverton has been with McGriff since 2008. In her new role, she will focus on alternative distribution channels for small business and personal lines insurance.
McGriff is a full-service insurance broker providing risk management and insurance coverage around the country. The firm said its coverages include commercial property and casualty, corporate bonding and surety services, cyber, management liability, captives and alternative risk transfer programs, small business, employee benefits, title insurance, personal lines, and life and health.
Was this article valuable?
Here are more articles you may enjoy.