A committee of the Citizens Property Insurance Corp. governing body produced some good news on litigated claims and some bad news Thursday, giving further insight into a big part of Florida's insurance market.

The bad news first: The number of new litigated claims increased by a third last year over the previous year. In 2021, Citizens, the state-run insurer, was hit with 10,085 lawsuits, or an average of 878 new suits per month, Jay Adams, chief of claims for Citizens, told the corporation's Claims Committee at its monthly meeting.
For January of this year, the insurer was served with 943 lawsuits, a 41% increase over January 2021. The vast majority of the suits were from homeowners, and most were filed in South Florida.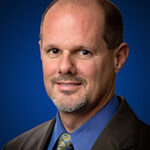 Water damage is increasingly a cost driver. "Water-loss lawsuits are also now on a sharp upward trend, reversing the previous downward trend experienced from 2020 to 2021," reads a summary report to the committee.
Assignment-of-benefits suits made up about a third of the residential lawsuits in 2021, a 14% increase over the previous year. In January 2022, Citizens saw 1,146 AOB lawsuits. If that level continues, 2022 numbers will outpace 2021 by about 2,000.
The rising litigation numbers appear to buck the trend for the Florida property market as a whole. CaseGlide, a litigation management software firm that tracks lawsuits, reported that since last summer, the number of litigated claims for the 17 largest property/casualty carriers in Florida had declined steadily, until January of this year.
But Citizens' overall policy count is growing rapidly, while some other carriers' counts are not. The increases in lawsuits against Citizens are due partly to the steady rise in the number of Citizens policyholders in recent years, as other carriers have stopped writing in Florida or raised premiums, the committee was told.
Senate Bill 76, approved last year by the Florida Legislature, was designed to help reduce litigation by requiring that policyholders and assignees give 10-day notice when they plan to file suit. It's still too early to know if the law is having an impact, but Citizens staff members said they should know more by the middle of this year. The number of notices of intent for AOB litigation was only 73 in January of this year, a fraction of the notices filed in all of 2021.
Some Florida lawmakers and news reports have suggested that some plaintiffs' attorneys are not filing the notices as required by the law, so the notice-of-intent numbers may or may not reflect a sea-change in litigation. Litigation numbers also have been affected by the COVID-19, which has caused a backlog in the courts, Citizens staff said.
The good news for Citizens' financial picture: While the volume of litigation is still climbing, the amount paid out appears to be on the wane. Adams reported that the average amount of indemnity per litigated case fell from just over $18,400 in 2019 to about $13,800 in 2021. The amount of legal fees also has declined significantly. For new suits, total defense costs fell from $85 million in 2019 to $71 million in 2021.
Staff members said one reason for the decline in payouts and costs is a deliberate strategy by Citizens to avoid litigation and litigation expenses. The insurer has changed its policy language for many homeowners to cap non-weather water damage at $10,000, and launched a managed repair program in 2019, using contractors that offer a three-year warranty on repairs.
Citizens also requires the use of appraisal panels in many cases to resolve disputes without need of litigation.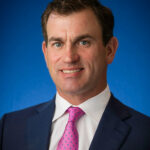 "It's good to see legal spending going down," said Reynolds Henderson, a member of the Citizens Board of Governors, from Walton County.
Another bit of potential good news: The Claims Committee agreed to recommend to the full Citizens board that it beef up fraud detection by signing a contract for as much as $7.6 million over the next several years. Staff members said that after more than a year of review, they have recommended the contract with FRISS Inc., to provide artificial intelligence and data-mining software systems that will help detect patterns of insurance fraud.
FRISS is considered one of the largest makers of insurance fraud detection software. This week, the Ohio-based firm announced it had acquired Polonious, a special investigations and case management software company.
The company's software can quickly do what it would take human investigators months to do, such as identify photos submitted by claimants that may have be plucked from the internet, said Greg Rowe, director of claims vendor and system management for Citizens.
He noted that Citizens' already-swamped fraud investigators have found that about 4.5% of claims are fraudulent. But the insurance industry has indicated that the percentage for the industry as a whole may be more than 10%. So, doubling the amount of fraud detection could result in significant savings for Citizens, staff members said.
Committee members were concerned that Citizens would be able to end the contract if better fraud detection technology becomes available in the coming years. Adams assured them Citizens would be able to do that.
The full Citizens Board of Governors meets March 23.
Was this article valuable?
Here are more articles you may enjoy.