Slide, a startup insurtech and one of the newest companies to enter the Florida property insurance market, has begun with a favorable financial rating.

The Demotech rating firm announced that it has granted Slide a financial stability rating of "A, Exceptional." The analysis was done before the Tampa-based Slide acquired $400 million in premium this month from the now-insolvent St. Johns Insurance Co., but the rating was affirmed after the transition was announced, Demotech said in a news release.
Slide will assume about 150,000 St. Johns policies in Florida and South Carolina while St. Johns is liquidated, regulators have explained.
"Although capital to support insurance operations in Florida is difficult to come by, Bruce Lucas raised $106 million," Demotech President Joe Petrelli said in the statement, referring to the Slide CEO, who was formerly with Heritage Insurance. "Slide has the financial capability to assist an estimated 150,000 policyholders because Slide has no legacy business. Equally important, Slide has advised that it has in place the data analytics and artificial intelligence necessary to be considered a 'full-stack' Insurtech."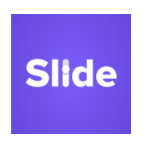 "Slide is built on the premise that financial solvency is the primary focus for our insurance operations," Lucas said. "Demotech did an excellent job of reviewing our forecasts, balance sheet, solvency and operating plan."
Florida regulators sparked outcry from some other insurance companies last month when it became known that Slide would assume the St. Johns policies, along with $90 million in unearned premiums, without other carriers having a chance to bid on the policies.
Lucas has said the concerns are misplaced and that Slide helped to quickly solve the problem of providing seamless coverage to thousands of policyholders.
Was this article valuable?
Here are more articles you may enjoy.