Four months after its largest subsidiary stopped writing new homeowner business in Florida, United Insurance Holdings Corp. announced it would consolidate four of its companies into three.
Publicly traded United, also known as UPC Insurance, owns Journey Insurance Co., American Coastal Insurance, Family Security Insurance and one of the largest property underwriters in Florida, United Property & Casualty Insurance Co. Company officials announced this week that they would seek regulatory approval to merge Journey into American Coastal.
Journey's capital will be redistributed between the remaining three insurers.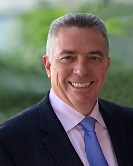 "Our plan will enable us to achieve more balance between commercial and personal lines by reallocating existing capital across our group and allowing American Coastal Insurance Co. to focus exclusively on continued profitable growth in commercial lines, while Family Security Insurance Co. and United Property & Casualty Insurance Co. focus exclusively on restoring underwriting profitability in our personal lines business," Dan Peed, chairman and CEO of UPC, said in a press release.
Meanwhile, AM Best, an insurance financial rating firm, announced that it had downgraded the financial strength rating for Journey from "A- Excellent" to "B++ Good."
Company officials did not say how much of the reorganization is related to Florida's topsy-turvy property insurance market, where carriers have reported heavy losses from hurricanes, fraudulent roof claims and extreme amounts of claims litigation. The 23-year-old United sent a jolt through the Florida insurance community when it became the first major carrier in recent years to stop writing new homeowner, condominium and rental property policies, starting Jan. 1 of this year. At least five others have since taken similar actions, and at two were subsequently deemed insolvent in Florida.
The Florida Office of Insurance Regulation's quarterly reports do not include UPC companies, and company officials could not be reached for comment Thursday on the number of policies that would be affected by the reorganization. At one time, United ranked as one the top 10 property insurers in Florida, with more than 180,000 policies in force.

UPC companies, based in St. Petersburg, Florida, also write in Louisiana, New York, and Texas, according to a news release. It also noted that renewal rights for its policies in Georgia, South Carolina, North Carolina and Massachusetts have have been sold and all premiums and losses have been ceded. Further details were not available.
At the end of 2021, UPC reported total assets of more than $2.6 billion; liabilities of $2.7 billion; and reserves of $1.7 billion. It also saw a net loss of almost $60 million in 2021; $95 million in 2020; and $29 million the year before, a company financial statement shows.
UPC's combined ratio topped 120 last year, down slightly from the previous year, but considerably higher than in 2017.
Was this article valuable?
Here are more articles you may enjoy.