New

You can now listen to Insurance Journal articles!
A now-suspended Miami lawyer, along with the successor to his law firm, a public claims adjuster and a restoration company, have agreed to pay a total of $1 million to settle a lawsuit brought by Citizens Property Insurance Corp. that had accused the defendants of fraud in hundreds of insurance claims.
The settlement is far less than what Citizens, Florida's largest property insurer, had initially sought from attorney Scot Strems and his co-defendants. But officials said it should help deter other bad actors in a fraud-plagued Florida litigation environment.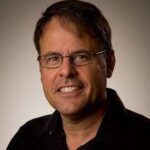 "This settlement certainly accomplishes what we set out to do, which was to seek justice for what we saw as an egregious fraud and to expose the threat of this type of activity," said Joseph Theobald, senior director of Citizens' special investigations unit.
The settlement, announced Thursday, is the latest development in what Florida insurers have called widespread, coordinated deception and exaggeration in assignment-of-benefits claims, which have reportedly cost carriers millions of dollars. Citizens filed the suit in 2020. That was about the same time that the Florida Bar moved to suspend Strems for violating numerous Bar rules, including filing thousands of lawsuits against insurers, many of them on the same claim. Strems' suspension from practice is due to end later this year.
Also named in the suit and settlement are Contender Claims Consultants in Miami and its principal Guillermo Saavedra; and All Insurance Restoration Services and company leaders Cesar Guerrero and Derek Parsons.
Florida's chief financial officer, Jimmy Patronis, said the settlement and the investigations that led to it were significant.
"Had this fraud been left unchecked, it could have cost policyholders $16 million a year," Patronis said in a statement. "As criminal investigations continue, this action sends a loud signal that if you're ripping off customers, we're going to find you and hold you accountable."
Patronis did not say what he based the $16 million figure on, but a Citizens spokesman said that the Strems law firm was responsible for as much as $112 million in questionable claims and litigation filed from 2015 to 2020.
The Strems firm closed in 2020 and most of its attorneys formed a new firm known as The Property Advocates. A lawyer for Strems and the new firm said Thursday that the $1 million settlement was a pittance compared to the $65 million that Citizens had demanded early in the legal process and that it did not cover the insurer's investigative and legal costs. The defendants agreed to settle in order to limit further expenses and to move on, said attorney William Schifino Jr., of Tampa.
"This is not a victory for Citizens by any stretch of the imagination," Schifino said.
He noted that at a 2021 hearing, Miami-Dade Circuit Judge Michael Hanzman, the same judge who is overseeing a $1 billion settlement in the Champlain Towers condominium collapse, questioned the sagacity of Citizens proceeding with the lawsuit.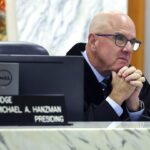 "I would strongly encourage Citizens, before it requires the taxpayers to fund this litigation much longer, that it seriously explore potential resolution, given the limited nature of the funds that may be available as well as the legal obstacles to this claim," the judge said, according to an official transcript of the hearing that Schifino provided to the Insurance Journal.
Citizens' spokesman Michael Peltier pointed out that Citizens is not funded through taxes, but through premiums paid by policyholders. Florida law requires that the insurer levy additional assessments on policyholders only if it experiences a deficit in the wake of catastrophic losses.
Schifino said that Citizens' years-long investigation "was proving to be very expensive to Citizens," but had produced little evidence against his clients. he said.
Citizens said its investigative unit began digging into the Strems firm in 2016, after seeing suspicious patterns in claims and claims litigation. Investigators sifted through more than 5,000 claims and found that many of them followed a similar track, Peltier explained: Most were filed within 45 days after a loss; multiple claims were filed at the same time; claims were filed after repairs had been completed and after an AOB agreement had been signed; the same plumber, water mitigation company and adjuster were usually used; and boiler-plate plumbing invoices were used in some cases.
Citizens sent about 400 cases to the Department of Financial Services' Division of Investigative and Forensic Services, which initiated its own investigation. In 2020, Citizens went ahead with its lawsuit, alleging that the defendants had formed an illicit enterprise, all working together to defraud insurers. The enterprise violated state and federal anti-racketeering laws, created false invoices and inflated the cost of claims, mostly on non-weather water damage, the suit charged.
The alleged fraud usually began with a Contender adjuster promising free home remodels to homeowners, the lawsuit's 392-page amended complaint reads. Once inside the home, "Contender sheds its public adjuster duties" and begins working for the enterprise to manufacture claims and damages.
"Contender convinces homeowners to provide intake data and sign an agreement on a (computer) tablet to help adjust their claims," the complaint reads. "In truth, however, Contender is serving as an unlawful law firm agent to solicit clients for Strems Law Firm, and as a feeder to AIRS (All Insurance Restoration Services). The tablets point to hirestremslaw.com, which was designed to create retainer agreements between the homeowners and Strems Law Firm, without any discussion with the law firm or any attorney."
In answers to the complaint, the defendants denied wrongdoing.
The DFS's own investigation into Strems, Contender Claims Consultants and another law firm appeared to be making progress in recent years, despite a lack of cooperation from defendants. Agency investigators subpoenaed records from Contender and others, but the defendants refused to comply, according to court records. In 2021, a circuit court judge essentially ordered Contender to comply.
Then, In September last year, DFS appeared to drop the pursuit of the records. Agency officials said they couldn't discuss the reason why but said an investigation was still underway. Schifino said he was not familiar with the DFS investigation, and DFS officials were not available late Thursday.
Citizens' leaders did not say how the defendants in the civil suit would share the burden of paying the $1 million settlement, or if it has been paid. The case was dismissed in late March after the settlement was formalized, which suggests that the payment has been made, Schifino said. It was unclear why the settlement was not announced sooner.
Principals with the adjusting firm and the restoration firm and their attorneys could not be reached for comment Thursday.
Was this article valuable?
Here are more articles you may enjoy.