EPIC Insurance Brokers, a property and casualty insurance brokerage and employee benefits consultant, announced that is has named Parker Rains as managing principal for its property/casualty practice.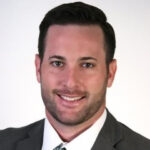 Rains, based in Nashville, will oversee business development and client management, the company said in a news release.
He previously was vice president for a regional commercial insurance agency and was head of the agency's Tennessee, Alabama and Florida markets.
McGriff Puts Zederbaum Over Private Equity Risk Advisors Group
McGriff, a retail insurance broker and subsidiary of Truist Insurance Holdings, has hired Paul Zederbaum as practice leader for the newly formed private equity risk advisors group.
Zederbaum has spent the last nine years working with a large global broker as director of client services for their Southeast private equity group. Based in Charlotte, Zederbaum will oversee transactional risks during due diligence and ongoing insurance and risk management, McGriff said in a press release.
"Private Equity has been one of the largest areas of growth across our Specialty business for many years," said Patrick Maguire, national director of specialty at McGriff. "Forming a dedicated team to help provide consistent, best-in-class diligence and account service work will help us serve and grow both existing and prospective clients on a national scale."
Zederbaum, a New York native, earned his bachelor's degree in marketing from the University of Notre Dame. He also earned an MBA from Wake Forest University.
Was this article valuable?
Here are more articles you may enjoy.