In the hardest-hit parts of southwest Florida, many newer structures survived remarkably intact in Hurricane Ian's winds, suggesting that updated Florida building codes are making a difference in reducing property losses, according to early assessments.
"From what I saw, the structures and roof systems that were installed since the last couple of cycles of building codes did relatively well," said Mike Silvers, a roofing contractor and director of technical services for the Florida Roofing and Sheetmetal Contractors Association, who toured the Fort Myers and Naples areas after the storm.
Two reports, one from university professors who studied the damage and one from CoreLogic, the data analytics company, agree. A preliminary report to the Florida Building Commission last week included an aerial photograph of Fort Myers Beach that gives a stark picture of modern building techniques.
The graphic, from State University of New York Distinguished Professor Michel Bruneau, tracked the age of homes on one beach area. It shows 18 homes built before 1981 that were completely wiped away by the storm. But one house, built in 2020, appears to be almost unscathed. The home is elevated above much of the storm surge level, but the roof also looks undamaged.
In a ground-level photo of the 2020-built house, "one can clearly see that the storm surge punched through the elevated first floor, and that the walls were made of concrete blocks (with what appears to be reinforced concrete block posts around garage doors)," Bruneau wrote on his Linkedin page. "This clearly was not the case for the surrounding homes built in the '20s, '30s, '40s, '50s, '60s."
A wind map produced by Applied Research Associates shows peak wind gusts of 100 mph at Fort Myers Beach, and up to 120 mph on part of nearby Sanibel Island, just to the northwest, according to the building commission report, which was submitted by David Prevatt, of the University of Florida, and David Roueche, of Auburn University. Those windspeeds were somewhat less than was predicted by forecasters, but still powerful enough to cause significant damage across parts of Florida.
Ian was the tied for the 5th-strongest hurricane to hit the U.S. mainland, CoreLogic meteorologist Curtis McDonald noted.
In a webinar last week, CoreLogic showed that wind losses in Lee County, one of the coastal areas with the most damage in Ian, were twice as high for structures built before 1996, when the state began tightening building codes for wind load.
Florida is known for developing some of the strongest building codes in the nation for wind resilience, largely as a result of the wrenching impact that Hurricane Andrew had on southeast Florida in 1992. These have included stronger roof-to-wall connections, more impact-resistant windows, and better hurricane shutters, Smith said.
"Building codes definitely played a role in reducing losses," said David Smith, senior director for model development at CoreLogic.
Overall, CoreLogic's computer models predict insured losses from Hurrican Ian to be in the range of $22 billion to $32 billion, not including flood damage. That's lower than some other organizations have predicted. And it's much lower than the losses that coastal Florida would have seen if newer structures had not been built to the stronger standards, CoreLogic and other experts said.
"I do think the things that we have been doing with the code are improving the situation," said Silvers, who has worked with the Building Commission through the years on roof standards.
The codes continue to evolve. The Florida Building Commission this month, in fact, is examining an issue raised by legislation passed in the 2022 property insurance special session of the Florida Legislature.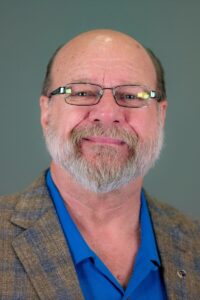 Lawmakers in May approved Senate Bill 4D, which changed the building code to allow repair of roofs surfaces in most cases, if less than 25% of the surface area is damaged. The previous code and a state law often required insurers to pay for an entire roof replacement if a just small section was damaged.
But the statute did not address a key question: Must the repaired section of roof meet current building code requirements, or can it be repaired to the code that was in effect when most of the roof was installed?
The commission is expected to deliberate on the question over the next few weeks.
The statute also has met with a legal challenge by contractors who argue that the law unfairly singles out roofing companies and violates constitutional requirements.
That case is pending in Leon County Circuit Court. Citizens Property Insurance Corp., Security First Insurance, Tower Hill Insurance and U.S. Coastal Property & Casualty Insurance last week all intervened in the suit, asking the court to rule against the plaintiffs, Restoration Association of Florida and Air Quality Assessors.
Top photo: A graphic by Michel Bruneau, professor at SUNY, showing age of homes on a section of Fort Myers Beach hit hard by Hurricane Ian. Newer homes withstood the wind and waves with much less damage. (From a recent report to the Florida Building Commission)
Topics Florida
Was this article valuable?
Here are more articles you may enjoy.