The private flood insurance market continues to expand, with a new managing general agent starting up in Florida.
Titan Flood Inc., based in Tampa, is being launched by Stephanie Lee, the co-founder and chief operating officer of Neptune Flood, a private flood insurer that started in 2017. K2 Insurance Services, an insurance holding company headquartered in San Diego, has agreed to invest an undisclosed amount into Titan and will oversee its long-term strategy with a presence on the board of directors, the companies said in a news release.
"We have been following the development of the private flood market for some time now," K2 CEO Bob Kimmel said in a statement. "When the opportunity came along to partner with Stephanie to develop a new, best-of-breed MGA, we jumped on it."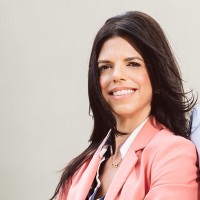 The startup may be a seen as the result of a shift in the market, triggered in part by Risk Rating 2.0, a new flood risk evaluation system from the National Flood Insurance Program. RR 2.0 uses more factors to determine risk and has lowered rates for some U.S. properties but has significantly raised rates for others in vulnerable areas.
The AM Best financial rating firm said in August that the rating system is shifting more premium into the private flood insurance market, especially for commercial property. Private flood has become more competitive and the number of insurers has qradupled, from 47 in 2016 to 198 in 2022, AM Best said in a report.
Titan will utilize artificial intelligence and a Solstice Innovations technology platform to determine risk and eligibility. Homeowners will be able to quickly assess their flood risk, select coverage and purchase flood insurance online or through an agent, the company said. The Titan website indicates it will be up and running by spring 2024.
The coverage will initially be available as a surplus lines product in 15 states.
Related: Looming Government Shutdown Would Halt NFIP Flood Policies, Disrupting Home Sales
Topics Florida Trends Flood Insurance Wholesale
Was this article valuable?
Here are more articles you may enjoy.