A U.S. government shutdown, perhaps as soon as Saturday night, will force the National Flood Insurance Program to suspend issuing of new policies, potentially causing a major disruption for home buyers.
The National Home Builders Association said that an estimated 1,300 property sales across the country could be affected every day that NFIP is shut down due to a lack of funding. NFIP has said it will not write new or renewal policies while its funding is in limbo, according to news reports.
"This scenario is very concerning as we have more than two months remaining in the 2023 Atlantic hurricane season and continue to experience significant coastal and inland flooding from named storms impacting the U.S., as well as other severe flooding events caused by convective storms," said Mark Friedlander, director of corporate communications for the Insurance Information Institute.
Claims on existing NFIP flood policies would likely still get paid, but without new and renewal policies, thousands of daily real estate transactions for properties that require flood coverage could be derailed, Friedlander said Thursday. Many homeowners and businesses could be left exposed to catastrophic losses.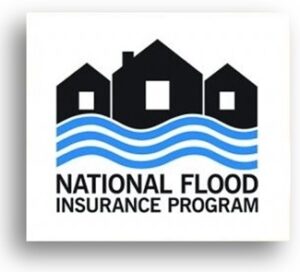 On top of the shutdown, annual funding for NFIP was also due to expire Sept. 30, and Congress has so far failed to extend it, potentially creating further disruption once the shutdown is resolved.
"I know the flood insurance program is not perfect. I will be the first to say that," U.S. Sen. John Kennedy, R-Louisiana, said in speech on the Senate floor this month. "A lot of work needs to be done on it, but the only thing worse than what we have is nothing."
Kennedy said his bill to extend NFIP funding for another year was blocked in the Senate earlier this month. Some 5 million properties in the country are covered by NFIP, including 500,000 in Louisiana, he noted.
The suspension of NFIP funding and policies could prompt more property owners to turn to the private flood insurance market, which has already seen significant growth in the last few years. AM Best reported in August that the number of private flood insurers in the US has qradupled, from 47 in 2016 to 198 in 2022.
Neptune Flood Insurance, based in St. Petersburg, Florida, said it will remain open for business in its 48 states during any government shutdown. "As Neptune is a private alternative to the NFIP, it is unaffected by the looming shutdown and can continue writing new flood insurance policies," the company said in a statement.
Neptune offers higher coverage limits than NFIP, as well as other optional coverage.
The communications director for Wright National Flood, which writes NFIP coverage and has its own products, said the company was focused on the potential NFIP impact from the government shutdown and declined further comment Thursday morning.
Wright is one of the largest providers of NFIP coverage and offers excess coverage through Hiscox and Chubb, and products written by Lloyd's of London, Wright's Rob Langrell said.
The National Association of Home Builders and the National Association of Realtors urged Congress to keep the government funded, noting that the longer a shutdown, the more harm is done.
"We urge Congress to consider the effects of a government shutdown on federal programs that directly support the construction of new housing, help buyers or renters access housing, or provide federal permits that may be required for construction," the NAHB said in a statement.
A shutdown could affect other parts of the insurance industry, including travel insurance.
U.S. Transportation Secretary Pete Buttigieg warned on Wednesday that a partial government shutdown could disrupt air travel and said the government would need to furlough 1,000 air traffic controllers in training, Reuters news service reported.
If Congress does not fund government operations before Saturday, the Federal Aviation Administration (FAA) estimates it would have to furlough more than 17,000 employees and halt the training.
"Especially when it comes to transportation, the consequences would be disruptive and dangerous," Buttigieg said at a press conference.
Past federal government shutdowns caused "significant delays and longer wait times for travelers," the White House said.
The U.S. Travel Association said a partial shutdown would cost the U.S. travel economy as much as $140 million a day.
Photo: Flooding in Louisiana in 2020. (AP Photo/David J. Phillip, File)
Related: New MGA in Florida Shows More Growth in Private Flood Market
Was this article valuable?
Here are more articles you may enjoy.