A weeklong blast of sub-freezing temperatures across California has damaged the state's $2 billion citrus crop, but it will take several weeks before the extent of the loss is quantified, agricultural industry officials said on Wednesday.
The National Weather Service has forecast a warming trend in California as the week goes on, promising much-needed relief to orange growers who have been scrambling to protect their orchards from frost since early this month.
Overnight temperatures crept up to around 30 Fahrenheit (minus 1 Celsius) in most of the state's citrus-producing areas late Tuesday and into Wednesday morning, after having dropped into the low to mid-20s F for much of the previous seven nights.
"The worst is behind us for the time being," industry group California Citrus Mutual said in a statement on Wednesday.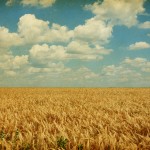 But the prolonged chill is expected to take a toll on California's lucrative harvests of navel and mandarin oranges, and will leave the surviving crop more vulnerable to any additional frost that may occur later this season.
Citrus Mutual called the recent cold spell the "earliest severe freeze event" in more than 25 years for growers in the San Joaquin Valley of central California, which accounts for the bulk of the state's citrus crop.
"Although temperatures are now on the upswing, the compound effect of a seven-day freeze event has made the fruit more susceptible to damage at higher temperature points," Citrus Mutual President Joel Nelsen said.
"There is no doubt that damage has occurred across the citrus belt," he added. "For some, the damage is major. For others, the damage is manageable. It just depends upon location and variety."
It will take growers and fruit inspectors three to four weeks to ascertain the extent of losses, in volume and dollar value, Citrus Mutual spokeswoman Alyssa Houtby said.
Thicker Skins, Higher Sugar Help
Still, damage is expected to be less than the devastating losses sustained during the last two significant California citrus freezes, which occurred in 1998 and 1990 and cost the industry hundreds of millions of dollars, officials said.
As of Wednesday, 85 percent of the navel crop remained to be picked, while 75 percent to 80 percent of mandarins, including tangerines, clementines and cuties, were still on the trees, she said.
Ripening navel oranges are generally able to withstand temperatures as low as 28 F, while the smaller, thinner-skinned mandarins are less cold-tolerant, in danger of perishing if the mercury falls below 32 F, Houtby said.
The lemon crop, another pillar of the state's citrus industry, has mostly been harvested already she said.
California produces 85 percent of the nation's fresh citrus fruit year-round, grossing roughly $2 billion annually for its growers. The state's 285,000-acre (115,335-hectare) industry also is a major citrus supplier for China, Japan and Korea, Houtby said. Most of the nation's juice-producing oranges come from Florida.
Because citrus fruit is harvested in winter, farmers are accustomed to dealing with frost and have developed better methods of safeguarding their crop against cold over the years.
Growers kept wind machines and irrigation sprinklers running in their orchards overnight during much of the past week in order to circulate warmer air at ground level and keep frost at bay. Those efforts have cost farmers an estimated $28.8 million since last Tuesday, the Citrus Mutual said.
The earlier in the season a cold snap occurs, the greater is the potential for damage because the fruit is smaller and more of it remains to be picked. Fortunately this season, the fruit's sugar content has run higher than normal, providing extra internal resilience to the cold, Houtby said.
The Citrus Mutual also said there was enough freshly picked fruit on hand already to supply the market through the holiday season without driving up consumer prices.
– Reporting by Steve Gorman; Editing by Lisa Shumaker
Was this article valuable?
Here are more articles you may enjoy.