Horst Leonard Lechler, former president of Anderson & Murison in Pasadena, Calif. and past president of the American Association of Managing General Agents, was a "student of the business" and a "remarkable insurance person" his friends and colleagues say.
Lechler, 74, died of a stroke while on vacation in Boulder, Colo. on Nov. 29.
He's survived by his wife Ginny, and daughters Kristine Supple, Kathleen Hopper, son Mark Lechler and stepdaughter Robin Hooge. He had four grandchildren.
Lechler was born and raised in Wuppertal Germany, and came to the U.S. at age 19. He served in the U.S. Army and was stationed in his nation of birth. Following his stint in the military, he became a naturalized U.S. citizen in 1967.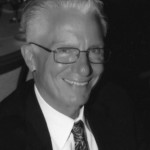 Lechler first worked in the insurance industry for Houston Insurance, and then for 37 years he was a partner and eventually became president of Anderson & Murison.
Long-time friend Bill Bolton, of Bolton & Co. in Pasadena, remembered Lechler as one of the first underwriters that he did business with.
"He was the first underwriter I really dealt with from an agent standpoint," Bolton said. "He was a real, true professional. He knew the policies backward and forward. He was a terrific underwriter."
Bolton keyed in on the word "professionalism" when talking about Lechler.
"He really knew the insurance product," Bolton said. "I think he was one of the few people in the insurance business who really new the policies, particularly liability policies, backward and forward. He was a really a student of the business."
Bolton also praised his personal side, recalling that when he had a lung transplant three years ago, Lechler went out of his way to help out his friend.
Don Sweet, former president of the Western Association of Insurance Brokers (WAIB), and founder of Sweet and Baker Insurance Brokers in San Francisco, was another personal and business friend of Lechler's.
Sweet, Bolton, Lechler and others went on annual ski trips together throughout the Western U.S. Sweet remembered Leclher as "a pretty good skier," and also recalled his passion for sailing.
But at the forefront of Sweet's recollections were Lechler's enthusiasm and prowess in the insurance business.
"Horst was a first class guy," Sweet said. "He was a remarkable insurance person."
Lechler received an A.A. degree from Pasadena City College, then attended USC School of Business, where he earned with a B.A. and followed that up with an MBA. He was actively involved in the industry and charitable organizations. Beside his role as head of AAMGA, Lechler served as past president or director for the following groups: the NAPSLO Education Foundation California Surplus Line Association, San Gabriel Chapter of CPCU, and the Pasadena Kiwanis Club.
As a yachtsman, Lechler served was commodore of the Pacific Single Handed Sailing Association, and a long-standing member of Fleet One Catalina Yacht Association, where he served as fleet captain
A celebration of Lechler's life is being planned for Jan. 11, 2014 at 10:30 a.m., at Our Savior Lutheran Church, 512 W. Duarte Rd. in Arcadia. A reception will follow at the Valley Hunt Club, 520 S. Orange Grove Blvd. in Pasadena.
In-lieu of flowers, donations can be made to The Huntington Hospital Ambulatory Care Unit (626) 397-3241 or The Salvation Army (562) 264-3679.
Was this article valuable?
Here are more articles you may enjoy.