Federal mine inspectors have found 97 violations at a Colorado mine where two miners died of carbon-monoxide poisoning last month.
The Durango Herald reported that Mine Safety and Health Administration officials found the violations at the Ouray County mine during spot inspections between Dec. 4 and Dec. 11.
MSHA spokeswoman Amy Louviere says the violations weren't related to the Nov. 17 fatal accident at the Revenue-Virginius Mine near Ouray (yoo-RAY') in southwestern Colorado.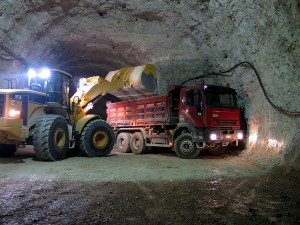 The accident killed Rick Williams of Durango and Nick Cappanno of Montrose. Both died of carbon-monoxide poisoning, and another 20 crew members were treated for carbon-monoxide exposure.
The mine has received 33 citations since Star Mine became the operator in 2011, including 13 that regulators determined were reasonably likely to result in injury or illness.
Copyright 2019 Associated Press. All rights reserved. This material may not be published, broadcast, rewritten or redistributed.
Was this article valuable?
Here are more articles you may enjoy.