The German family of a 16-year-old exchange student who died while skiing at Montana's Whitefish Mountain Resort in 2010 has filed a wrongful death lawsuit against the resort.
The family of Niclas Waschle filed the lawsuit Dec. 24 in U.S. District Court in Montana and also names the host family and the exchange agency, contending gross negligence.
The lawsuit says Waschle was skiing on the edge of a groomed trail when he fell head first into a tree well and suffocated.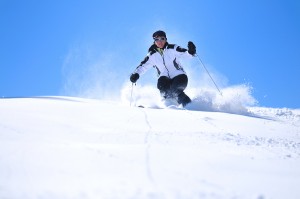 The family is seeking damages and compensation, plus medical and other expenses.
Whitefish Mountain Resort in a statement says the lawsuit is groundless. It says tree wells don't occur on groomed runs, and that it can't mark the many thousands of trees within the resort boundary.
Copyright 2019 Associated Press. All rights reserved. This material may not be published, broadcast, rewritten or redistributed.
Was this article valuable?
Here are more articles you may enjoy.