A bill that would have stopped New Mexico from granting driver's licenses to most immigrants without proper documentation has stalled in the Legislature.
The Santa Fe New Mexican reported the legislation could not overcome a tie vote Saturday afternoon among the House Labor and Human Resources Committee.
House Speaker Kenny Martinez, a committee member, and three other Democratic members voted against the bill, which is backed by Gov. Susana Martinez.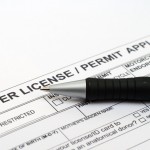 The bill, sponsored by Republican Rep. Paul Pacheco of Albuquerque, would allow temporary driver's licenses for certain immigrant youths but stop the state from granting licenses to other foreign nationals without proper immigration documents.
Speaker Martinez says the measure would take away licenses from nine classes of legal immigrants.
Copyright 2019 Associated Press. All rights reserved. This material may not be published, broadcast, rewritten or redistributed.
Was this article valuable?
Here are more articles you may enjoy.