A proposal to toughen drunken driving penalties has cleared the New Mexico House but it likely faces difficulty in the Senate.
The measure would add mandatory prison time to the basic sentence of drunken driving offenders with previous felonies. Similar proposals have failed in the Legislature, including last year.
The House approved the bill Monday on a 51-5 vote, sending it to the Senate. The Legislature adjourns Thursday.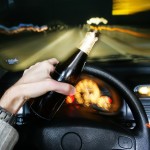 The legislation also would impose new requirements on convicted drunken drivers before they have their licenses fully restored and can stop using an ignition interlock. The devices are to prevent vehicles from operating if the driver has been drinking.
Another provision allows judges to require drunken drivers sentenced to house arrest to use a breath alcohol analyzing device to determine whether they remain sober.
Copyright 2018 Associated Press. All rights reserved. This material may not be published, broadcast, rewritten or redistributed.