Brandon Nyberg has joined The Leavitt Group's Tacoma office.
Nyberg specializes in employee benefits for companies of all sizes. His insurance experience includes working with self-funded groups with over 100 employees.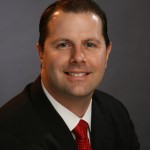 Prior to his work in insurance, Nyberg was a commercial mortgage lender and a financial sales manager in Seattle. He also worked as a commercial pilot.
The Leavitt Group is a privately-held insurance brokerage that offers a wide range of insurance programs.
Was this article valuable?
Here are more articles you may enjoy.