Under its effort to continue expanding across Colorado, Allstate says it will appoint 24 new agency owners in the state this year and it will offer to pay people for referring qualified candidates.
Including support staff the expansion is expected to create at least 72 jobs in Colorado, according to Allstate.
Those with any previous job experience are welcome to apply, but people with sales, customer-service and management experience are encouraged to consider Allstate's "Exclusive Agent" opportunity.
"With the marketplace as strong as it is, and Allstate investing in the state, the Exclusive Agent opportunity is a fantastic next career for individuals who want to own and operate their own business in Colorado," said Gary Chitwood, Allstate's West Central region strategic deployment leader. "Our local field sales leader and recruiters are seeking professionals with financial or sales backgrounds, who are dedicated to customer service and want the support of the Allstate brand and team behind their new business venture."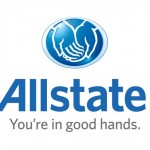 Allstate's refer offer is for up to $5,000 for people who refer a qualified candidate. The referral fee is payable upon the appointment of the candidate as an Allstate agency owner. To find out more about the opportunity or to refer a candidate call (303) 779-3720, or email Kelly.McIntyre@allstate.com.
Interested candidates can attend a Be The Good Hands Session on April 19 in Englewood, Colo. Register at www.BeTheGoodHandsColorado.com. At the session, local Allstate management and local Allstate agents will discuss the Allstate Exclusive Agent opportunity.
Allstate Corp. is a publicly held personal lines insurer that serves roughly 16 million households through its Allstate, Encompass, Esurance and Answer Financial brand names and Allstate Financial business segment.
Was this article valuable?
Here are more articles you may enjoy.