Wholesaler and managing general agent SierraSpecialty named Keri Hennesay as a surplus lines broker to its team in Clovis, Calif.
Hennesay has been in the insurance industry for 26 years and has experience working as a retail agent, as well as a marketing representative at a managing general agency.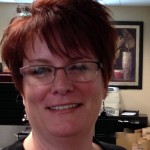 The firm specializes in a variety of areas, including towing, professional liability, agribusiness, healthcare and insurance agents' errors and omissions.
Was this article valuable?
Here are more articles you may enjoy.