The town of Jackson, Wyo. plans to ask the state for help in covering the cost of a creeping landslide that damaged and threatened several homes and businesses.
The Town Council will meet tonight to consider asking the Wyoming Business Council for a $250,000 "imminent threat" grant to stabilize the hillside and protect infrastructure that serve the neighborhood west of downtown Jackson.
Town staff also plan to apply to the State Land and Investment Board for a grant. A final amount hasn't been settled on yet.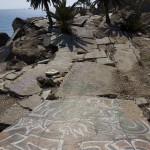 Assistant Town Manager Roxanne Robinson tells the Jackson Hole News & Guide that the request could be around $8 million.
A consulting engineer presented the Town Council with stabilization options for the slide that ranged in cost from $8 million to $30 million.
Copyright 2019 Associated Press. All rights reserved. This material may not be published, broadcast, rewritten or redistributed.
Was this article valuable?
Here are more articles you may enjoy.