Adam Wise has been promoted to vice president of the brokerage department and Hull & Co. Inc. in the Northwest region.
He joined Hull & Company nearly six years ago to spearhead the formation of the brokerage department.
Prior to joining Hull & Company, he was a licensed certified real estate appraiser and was the owner of Real Estate Valuati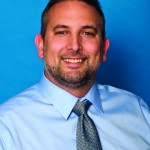 on Group for three years. Prior to that, he was an employee at Wise Appraisal, Inc. in Portland.
Hull & Company has offices in Portland, Ore. and Gig Harbor, Wash.
Was this article valuable?
Here are more articles you may enjoy.