AmWINS Group Inc. has acquired Cabrillo Pacific Insurance Services, a non-standard auto insurance managing general agent, and Tidewater Pacific Adjusters, the administrator that manages claims and appraisal functions for Cabrillo and other clients.
The acquisition of Cabrillo and Tidewater, both based in San Diego, Calif., expands AmWINS' existing non-standard auto business into California.
Cabrillo and Tidewater will become part of AmWINS' underwriting division.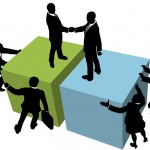 Cabrillo provides complete policy and claims administration to its insurance company partners, reinsurers, MGAs and independent agents.
AmWINS is a leading specialty distributor of insurance products and. The firm is headquartered in Charlotte, North Carolina and employs more than 3,200 in 89 cities across 17 countries.
Topics Mergers California
Was this article valuable?
Here are more articles you may enjoy.