Department of Industrial Relations Director Christine Baker has approved the implementation of the 2014/15 Alternative Security Program, which DIR says frees $7.54 billion in working capital and provides self-insured California businesses greater financial flexibility.
The ASP, operated by the California Self Insurers' Security Fund with the DIR, provides financial guarantees to replace security deposits required to collateralize self-insured workers' compensation liabilities. The participation fee for the guarantee program was also reduced 10 percent from last year.
"Self-insurance and the ASP are two innovative ways that California supports businesses and helps them reinvest their capital," Baker said in a statement. "With workers' compensation representing a significant expense to businesses, this program benefits both the businesses and the larger California economy."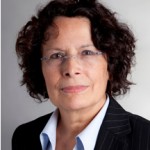 All employers in California are required to have workers' comp. Meeting this requirement can be accomplished either by buying an insurance policy, or through obtaining authority from DIR's Office of Self Insurance Plans to self-insure the businesses' workers' comp liabilities.
Self-insured employers are required to maintain a deposit to collateralize their risk in an amount equal to estimated liabilities as determined by an actuary. This deposit, which can be posted in cash, letters of credit, surety bonds or securities, limits the employer's ability to use the cash or credit line to expand their business. In contrast, ASP member's cash or line of credit is freed up allowing them to invest this capital back into their businesses while the ASP assumes responsibility of their security deposit posting requirement, according to DIR.
California currently has more than 9,850 employers protecting more than 4 million workers representing a total payroll of $177 billion through self-insurance workers' comp plans. One-in-four California workers falls under a self-insurance plan.
Topics California Workers' Compensation
Was this article valuable?
Here are more articles you may enjoy.