R-T Specialty Group has named Dina Dryden assistant vice president of RT Binding Authority in the firm's La Jolla, Calif. Office.
Dryden will be responsible for underwriting complex program and non-program risks through pen insurance contracts.
Dryden has worked on the wholesale excess and surplus side of the insurance industry since 1994. Prior to R-T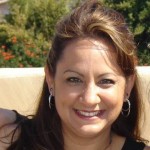 Specialty she was with Monarch E&S Insurance Services and before that she was with Yates & Associates.
R-T Specialty is a national wholesale insurance broker headquartered in Chicago, Ill.
Was this article valuable?
Here are more articles you may enjoy.