Barney & Barney has relocated its San Francisco, Calif. offices to a new, larger location in the financial district.
The new offices, located at California and Front, are 50 percent larger than the previous location at the foot of Market Street. The new space will accommodate the growing number of Barney & Barney associates hired in response to the firm's continued growth, the firm stated.
Additionally, Barney & Barney's office in Oakland will relocate to Walnut Creek later this year as part of its expansion in the East Bay.
Principal and Managing Director, Christopher Williams, who leads Barney & Barney's Bay Area presence, will be based in the new Walnut Creek office. Jeff Calder, who leads the employee benefits team, will also be based in Walnut Creek.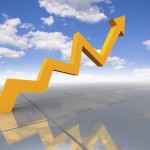 David Cannon, principal of the benefits department and Kevin Mirsky, principal of commercial division will lead Barney & Barney's team in its new San Francisco office.
Barney & Barney's Bay area offices specialize in working with technology, life science, and healthcare companies, as well as nonprofit organizations.
In 2014, Barney & Barney joined Marsh & McLennan Agency LLC, a subsidiary of Marsh Inc. Barney & Barney has offices in San Diego, San Francisco, Oakland and Orange County.
Was this article valuable?
Here are more articles you may enjoy.