Capital Insurance Group has named Mark Houghton as the regional field executive for the Southwest region.
Houghton, the former regional manager of CIG's Anaheim, Calif. territory, will oversee field operations and business relations for CIG's newest regional territory comprised of Nevada, Arizona and New Mexico.
Houghton has more than 20 years of experience in underwriting and marketing. He began his career in Southern California as a commercial underwriter, moving through the ranks to the position of regional underwriting manager. Houghton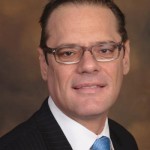 has held various management assignments in underwriting, information management and business development.
CIG is a regional property/casualty insurer serving the Western U.S. CIG manages personal, business, and agriculture risks underwritten by its affiliate companies: California Capital Insurance Co., Eagle West Insurance Co., Nevada Capital Insurance Co. and Monterey Insurance Co.
Was this article valuable?
Here are more articles you may enjoy.