San Francisco, Calif.-based Edgewood Partners Insurance Center Co-founder and Executive Chairman Dan Francis is leaving, the firm announced on Tuesday.
His departure is effective Nov. 1, according to EPIC.
"In leaving EPIC, I've decided to begin a new journey outside of insurance that will afford me the opportunity to further 'give back' and focus on some personal interests/worthy causes that have meant a lot to me over the years," Francis said in a message shared with his EPIC colleagues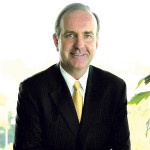 Under Francis' leadership EPIC grew from 63 employees in two California offices to more than 620 team members in 18 locations across the country.
EPIC's strategic partners include private equity firms The Carlyle Group and Stone Point Capital.
Was this article valuable?
Here are more articles you may enjoy.