A Central Pacific Hurricane Center advisory shows Tropical Storm Ana is located 315 miles south-southwest of Hilo, Hawaii, with maximum sustained winds of 70 mph.
While Ana is gradually strengthening, and may achieve hurricane status later today, the storm is expected to weaken slightly tomorrow, according to catastrophe modeling firm AIR Worldwide.
Ana is forecast to bring heavy rains to the Big Island of Hawaii this afternoon, as well as potentially damaging surf along the island's south and southeastern shores.
"Tropical Storm Ana is forecast to pass south of the Hawaiian archipelago this weekend," said Scott Stransky, manager and principal scientist at AIR Worldwide. "Currently moving west-northwest with a forward speed of 14 mph, Tropical Storm Ana is anticipated to affect Hawaii's Big Island by this afternoon, bringing heavy rain and high waves."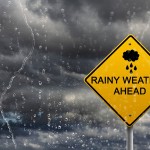 According to AIR, a tropical storm watch is in effect for Hawaii County. Rainfall accumulations of 6 to 8 in. are expected on the Big Island and significant rainfall may also occur in the rest of the Hawaiian Islands over the weekend.
Winds from Tropical Storm Ana may pose a hazard to nonstructural components, particularly to roof cover and exterior cladding, according to AIR.
Some airborne debris could damage unprotected windows or other fragile cladding on both engineered and non-engineered buildings, and most insured residential structures on Hawaii's west coast — the region of the Big Island that is closest to Ana's forecast track — are made of wood, with about 40 percent of these being single-wall wood frame construction, according to AIR.
Generally, load-bearing walls in these buildings are made of thin plywood boards and thus are quite susceptible to wind damage, AIR stated.
Was this article valuable?
Here are more articles you may enjoy.