A new University of Idaho report says 2014 was another record year for Idaho farmers and ranchers.
Researchers say sales of milk, livestock and crops reached nearly $10 billion, the fourth year in a row that cash receipts set records.
The Idaho Press-Tribune reported overall sales jumped 16 percent between 2013 and 2014. Net farm income was $4.53 billion last year, up 46 percent from 2013.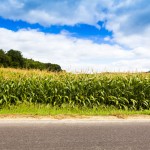 The potato remained Idaho's top crop with $885 million in sales.
Hay had record prices of $201 a ton last year, due to strong exports fueled by the drought in California.
Copyright 2020 Associated Press. All rights reserved. This material may not be published, broadcast, rewritten or redistributed.
Was this article valuable?
Here are more articles you may enjoy.