Premiums for California wholesalers rose considerably in 2014 from a year earlier, showing that segment of the industry outperformed the rest of the state's economy, according to a report from the Surplus Lines Association of California.
For 2014 there was $5.99 billion in processed premium reported for surplus lines in California, which is up 15.4 percent from a reported $5.18 billion in 2013, the end-of-year report from the group shows.
New premium-bearing documents – that's new policies, renewals and endorsements – for surplus lines was up nearly 13.5 percent in 2014 from a year ago, meaning that for the year not only was better surplus lines business done in California, but more of it, according to the SLA-Cal report.
There were 548,303 premium-bearing documents reported in 2014. That's up from 483,127 premium-bearing documents in 2013. New policies written in 2014 totaled 201,623, while there were 200,554 renewals and 143,201 endorsements.
"Compared to the rest of the economy this was a spectacular year," said Ben McKay, the group's executive director.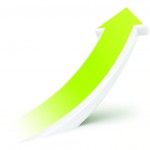 McKay also credited the solid performance for continued deal-making going on in the surplus and agency space, as mergers and acquisitions remained strong throughout the year.
"It demonstrates why all of this venture capital is flowing toward the insurance marketplace because our returns incredibly are beating those of the other financial sectors," he said.
McKay noted volatility in the performance of individual surplus lines, with several lines seeing much more business over the year prior, while some lines fell from 2013.
Lines put together and classified as "all risks" were down 15 percent year-over-year, but errors and omissions was up 17 percent, according to the SLA-Cal report.
General liability, typically the biggest line, lagged the rest of the marketplace, rising a mere 8 percent. Hospitals were up 48 percent.
Auto liability-commercial was up 112.8 percent in 2014, a jump that McKay believes could be due to large transportation network companies, such as Uber and Lyft, taking out state-mandated commercial policies to cover their drivers.
"We're trying to look in to that," he said.
For the first six months of 2014 the average price for premium-bearing documents was down nearly 8 percent to $9,833, but over the last half of the year the average rose to $11,922 and surpassed last year's total avearage, according to McKay, who believes this could be a trend that points to rising rates.
"Typically it could mean you're getting a lot more rate for those policies," he said.
Was this article valuable?
Here are more articles you may enjoy.