Eugene, Ore. has granted Uber's request for a delay in its appeal hearing.
The Register-Guard reported the hearing had been set for Monday and a new date hasn't been scheduled.
Meanwhile, Uber and city officials continue to negotiate an agreement that would put the ride-sharing company in compliance with city regulations.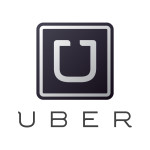 The city began fining Uber after the company failed to obtain a transportation license that officials contend is required for operation.
Uber maintains it is not subject to the licensing requirement.
The city has fined the San Francisco-based company $2,000 a day since Dec. 15. The total is up to about $100,000.
Copyright 2021 Associated Press. All rights reserved. This material may not be published, broadcast, rewritten or redistributed.
Was this article valuable?
Here are more articles you may enjoy.