Officials say a small fire erupted over the weekend near a Disneyland attraction, but it was put out by park firefighters and no one was hurt.
Disneyland spokeswoman Suzi Brown says the fire broke out about 9:20 p.m. on Saturday in some foliage in a backstage area of "It's A Small World."
She says Disneyland's own fire crews quickly responded and put the blaze out. She doesn't think it caused any damage.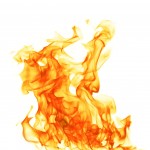 The attraction was shut down but Brown says it will probably reopen yet Saturday night.
Anaheim Fire and Rescue spokesman Bob Dunn says his department responded to the report, but was called off because the Disney crew was handling.
Copyright 2020 Associated Press. All rights reserved. This material may not be published, broadcast, rewritten or redistributed.
Was this article valuable?
Here are more articles you may enjoy.