An Idaho Falls, Idaho man has been sentenced for filing false car insurance claims.
The Idaho Attorney General's Office says Robert C. MacNeilage was sentenced last week to an intensive treatment and education program at a minimum-security prison, with an underlying prison term of two to eight years. After he completes the program, a judge can decide whether MacNeilage can serve the rest of his sentence on probation.
A jury last November found the 31-year-old MacNeilage guilty of two counts of felony insurance fraud.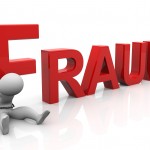 The charges stem from a March 2013 claim filed with Progressive Insurance in which MacNeilage stated his 2013 BMW and 2002 Ford pickup were damaged in accidents.
In reality, prosecutors say MacNeilage intentionally damaged the vehicles.
A restitution hearing will be held at a later date.
Copyright 2020 Associated Press. All rights reserved. This material may not be published, broadcast, rewritten or redistributed.
Was this article valuable?
Here are more articles you may enjoy.