Gov. Susana Martinez has signed a bill to allow New Mexico drivers to take safety courses at a younger age.
Currently, people can take the refresher courses when they turn 55. Under the bill signed into law Tuesday, they can take the courses beginning at age 50.
The AARP's state director, Gene Varela, says many people took the state driving test years ago but both the laws and the technology available in automobiles has significantly changed.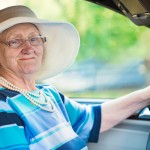 Varela says the refresher courses also teach people what to look for and what to expect as they begin to age behind the wheel.
The New Mexico Transportation Department first approved the classes, both in the classroom and online, in 2006 as an approved accident prevention course for people 55 or older.
Copyright 2021 Associated Press. All rights reserved. This material may not be published, broadcast, rewritten or redistributed.
Topics Legislation Personal Auto Mexico
Was this article valuable?
Here are more articles you may enjoy.