It appears hole-in-one insurance scammer Kevin Kolenda has been at it again, according to detectives in Washington Insurance Commissioner Mike Kreidler's office.
Kolenda was arrested on Monday in Norwalk, Conn., during a search of his residence. Kreidler's detectives worked in partnership with the Norwalk Police Department and seized evidence to analyze when they return to Washington.
The King County Prosecuting Attorney's Office charged Kolenda, 57, with attempted first-degree theft and two counts of selling insurance without a license, all felonies, through his golf tournament marketing website, hole-in-won.com.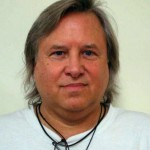 He is being held in Norwalk on $300,000 bail while he awaits a hearing.
This is the second time Kreidler has pursed Kolenda for defrauding Washington tournaments and golfers.
In 2012, Kolenda was extradited from Connecticut to Washington to face charges of selling insurance without a license. He pled guilty in 2013 to three felony charges for selling insurance without a license and theft, stemming from his failure to pay hole-in-one awards ranging from $10,000 to $50,000. In 2014, he was sentenced in King County Superior Court to 86 days with credit for time served, and ordered to pay $15,000 restitution.
According to the most recent charging documents, Kolenda resumed selling insurance without a license four days after his sentencing and has engaged in selling insurance in Washington at least six times between February 2014 and March 2015.
"This guy just doesn't get it," Kreidler said in a statement. "As long as he continues to sell insurance illegally in Washington state, I will continue to pursue him. He needs to leave Washington consumers alone."
Kolenda allegedly has a long history of defrauding people through hole-in-one insurance scams. He's been in business since 1995 and has reportedly been investigated or prosecuted in Montana, Ohio, Georgia, California, New York, Hawaii, Alabama, Massachusetts, Florida, Connecticut and North Carolina.
Kolenda reportedly ignored a 2004 order to cease and desist from selling insurance in Washington without a license and a $125,000 fine levied in 2008 for continuing the practice.
See related stories:
Hole-in-one Insurance Fraudster in Washington Sentenced
Hole-In-One Golf Insurer: Guilty To 3 Felonies in Washington
'Hole-in-Won' Golf Tourney Insurer Charged With Not Paying Up
Topics Abuse Molestation Washington
Was this article valuable?
Here are more articles you may enjoy.