Two lawsuits have been filed against FedEx Ground Package Systems claiming the shipping giant substantially contributed to the deaths of Cheyenne residents.
The Wyoming Tribune Eagle reported that the families of two people who died in a head-on collision on I-80 just east of Cheyenne have filed suit claiming FedEx is responsible for the crash. Bridgestone Americas Tire Operations are also named in both complaints.
The pair died in November when a westbound FedEx tractor-trailer veered through the median into eastbound traffic, striking their minivan. Both lawsuits say a tire on the FedEx truck failed, sending the vehicle careening over the median.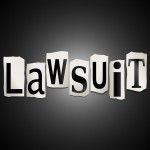 Both plaintiffs are seeking more than $75,000 in damages.
A FedEx spokesman said the thoughts and condolences go out to the families.
Copyright 2023 Associated Press. All rights reserved. This material may not be published, broadcast, rewritten or redistributed.
Topics Lawsuits Personal Auto
Was this article valuable?
Here are more articles you may enjoy.