Authorities say personal information on 900 Los Angeles County mental health patients was stolen but it's unclear if any of it was misused for ID theft.
The Los Angeles Times reported documents with Social Security numbers, birth dates, medical and insurance information were found on April 3 at the home of a nurse who worked at the Augustus F. Hawkins Mental Health Center.
The information was for patients who were treated at the county mental health facility between 2011 and this year.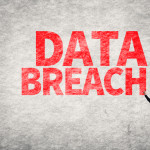 Those patients are being offered a free year of identity theft protection through a private company and authorities are urging them to set up fraud alerts with credit reporting agencies.
The theft remains under investigation.
Copyright 2023 Associated Press. All rights reserved. This material may not be published, broadcast, rewritten or redistributed.
Topics California Fraud
Was this article valuable?
Here are more articles you may enjoy.