Anthony Riste, 45, and Brandy Riste, 22, both of Los Angeles, Calif., were arrested on two felony counts of insurance fraud after they allegedly conspired with Bobby Vlado, 40, to defraud Alliance United Insurance Co. out of nearly $18,000.
Investigators are still searching for Vlado. Anthony Riste is also known as Tony Bimbo.
In October 2013, Vlado reported to his insurer that he accidentally struck a pedestrian, Brandy Riste, at a busy intersection in Los Angeles because he was distracted while using his mobile phone. Riste visited the emergency room twice following the accident incurring over $11,000 in medical bills. Her father, Anthony Riste, negotiated a claim on his daughter's behalf and she received an $18,000 settlement.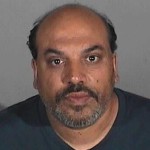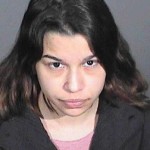 According to California Department of Insurance detectives, Brandy Riste's medical bills were never paid. In the course of the investigation, it was also discovered that although Vlado, and the Ristes denied knowing each other, they communicated by phone extensively before and after the accident.
Anthony Riste was booked into the Inmate Reception Center and Brandy Riste was booked into the Century Regional Detention Center. Both posted bail and are scheduled to appear in court on June 1. The Los Angeles District Attorney's Office is prosecuting this case.
Topics California Fraud
Was this article valuable?
Here are more articles you may enjoy.