A Portland, Ore. man burned when a hash oil operation exploded has filed an $11 million product liability suit against makers and distributors of the butane canisters he was using.
The suit says 28-year-old Kevin Tveisme (TWEYES'-may) was burned over half his body and lost a finger in the 2013 blast. A friend died.
Tveisme had a medical marijuana card, so he could legally make hash oil from marijuana, using butane as a solvent.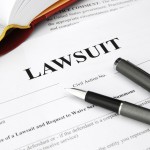 The suit says canisters were labeled "flammable" but should have come with stickers and brochures warning of the dangers of butane vapor, and the butane was odorless, concealing the danger.
The suit says the butane was purchased at a Portland gasoline station market.
The owner couldn't be reached. Most defendants declined comment or didn't respond to inquiries.
Copyright 2020 Associated Press. All rights reserved. This material may not be published, broadcast, rewritten or redistributed.
Was this article valuable?
Here are more articles you may enjoy.