A Casper, Wyo. couple is suing a local vapor cigarette company, saying the battery in one of the devices exploded and caused injuries.
The lawsuit filed by Joshua and Allison Seel says Joshua suffered burns to his leg and genitals when the battery exploded in his left pant pocket in March.
The lawsuit contends that vapor cigarette dealer Straight Line Vapors, which has stores in Cheyenne and Casper, was negligent because it failed to warn Joshua that the battery could explode.
Jason Ochs is a Casper attorney representing the couple. He says the batteries are extremely dangerous and should not be sold.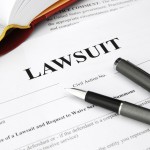 The Casper Star-Tribune reported that no one was immediately available at Straight Line Vapors in Casper to comment.
The lawsuit seeks an unspecified amount of money in compensation.
Copyright 2021 Associated Press. All rights reserved. This material may not be published, broadcast, rewritten or redistributed.
Was this article valuable?
Here are more articles you may enjoy.