Jason Kwon, 32, of Santa Fe Springs, Calif., and David Chang, 32, of Burbank face 41 felony counts of insurance fraud, grand theft and identity theft for allegedly submitting fraudulent claims totaling $1.3 million to obtain low cost replacement mobile phones that they then sold for profit.
According to an investigation by the California Department of Insurance, Kwon, owner of Talk Talk Wireless, and Chang, owner of Hello Mobile, conspired to submit more than 1,000 false claims for allegedly lost or stolen mobile phones.
Both suspects allegedly used personal information from mobile phone accounts of unsuspecting customers and forged forms needed to file claims. Chang and Kwon provided the insurer with addresses they had access to and requested the replacement mobile phones be shipped to those locations. The two suspects then sold the mobile phones at a profit, according to the investigation.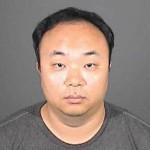 "These crimes are an expensive drain on the state's economy totaling billions annually," California Insurance Commissioner Dave Jones said in a statement.
Chang was arrested May 14 by Los Angeles Airport Police. Kwon surrendered in court May 19. Both suspects are held on $1.57 million bail each and are due back in court on May 28. This case is being prosecuted by Los Angeles District Attorney High Tech Crimes Unit.
Topics California
Was this article valuable?
Here are more articles you may enjoy.