Insurance Technologies Corp., a provider of marketing, rating and management software and services, has acquired Multico-Online from Multico Rating Systems Inc., a large Seattle, Wash.-based comparative rating vendor.
The move is to expand ITC's insurance rating and sales system TurboRater, the firm said.
Multico provides rating products to improve efficiency for more than 200 insurance agencies and more than 60 insurance carriers. ITC's acquisition of Multico's automobile and home comparative rating system will extend TurboRater's marketshare with the addition of the Idaho, Oregon, Utah and Washington markets.
"Acquiring Multico is part of our overall strategic vision to provide nationwide rating for independent agencies, aggregators and insurance carriers," said Laird Rixford, president of ITC. "In addition, this acquisition will fuel growth of ITC's online consumer driven comparative rating platform used for quoting and selling insurance directly to the consumer."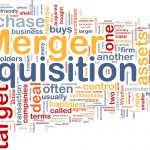 Effective immediately Multico-Online will be called Multico by ITC. Development and support staff will remain in Seattle and operate as ITC's West Coast office. Multico's netPOSitiveTM point-of-sale solution will continue to be managed and operated under the business name netPOSitive Corp.
Carrollton, Texas-based ITC is a provider of marketing, rating and management software and services to the insurance industry, including independent agents and insurance carriers.
Was this article valuable?
Here are more articles you may enjoy.