Seven people in California and Washington were arrested for allegedly conspiring to defraud eight insurance companies by submitting fraudulent auto insurance claims totaling more than $175,000.
Detectives from the California Department of Insurance, assisted by Snohomish County Marshall's Office and federal officers, made the arrests on Tuesday.
Arrested from California were: Ismael Chavez, 32, of Vallejo; Juan Carlos Chavez, 36, of Hayward; Jose Luis Ramos-Mercado, 37, of Martinez; Maria Ortiz, 29, of Oakland; Jose Guadalupe Ramos, 50, of Pittsburg.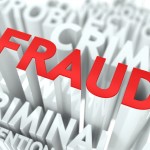 Two arrested from Washington were Joel Palestino, 27, and Carmen Vazquez, 39, both of Everett.
All face more than 100 criminal counts of felony insurance fraud.
According to detectives, the suspects were involved in an organized auto insurance fraud ring, submitting more than 70 fraudulent claims to multiple insurance companies for damage to vehicles that occurred prior to the vehicle being insured.
The suspects allegedly used multiple aliases on the insurance claims to avoid detection by insurers. The investigation also revealed Mirage AutoCraft, owned by Jose Guadalupe Ramos, inspected the vehicles and was also involved in the conspiracy.
If convicted on all counts, the suspects face five to 35 years in state prison. Suspects arrested in Washington are being extradited to California for prosecution.
The Contra Costa District Attorney's office is prosecuting this case. Contra Costa District Attorney Inspectors, Immigration and Customs Enforcement agents and the National Insurance Crime Bureau assisted with the investigation.
Was this article valuable?
Here are more articles you may enjoy.