Plains All American Pipeline LP's ruptured California oil pipeline may have spilled 41 percent more crude than currently estimated, the company said on Wednesday.
In a presentation accompanying Plains' quarterly earnings call with analysts, the company said the May rupture may have released up to 3,400 barrels of crude, about 1,000 barrels more than current estimates.
The line, which can move up to 48,000 barrels per day of offshore California crude to onshore refineries, has been shut for nearly three months after fouling Santa Barbara County shores as well as wildlife. Plains expects the line to remain shut through the end of 2015 as regulators investigate the cause of the breach.
Plains said its initial worst-case estimate that the spill released up to 2,400 barrels stemmed from calculating how much oil flowed in the pipeline from the time of the rupture to the time the line was shut down. Plains also estimated how much crude drained because of gravity at the rupture point.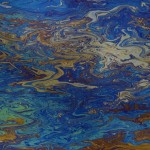 The presentation released on Wednesday said an alternative calculation, reached after Plains in June finished removing about 26,500 barrels of oil left in the shut line, shows the worst-case spill estimate could be up to 3,400 barrels.
The presentation said Plains has retained a third-party firm to review both estimates, and the company won't finalize its spill estimate until that study is finished.
Chief Executive Greg Armstrong told analysts that the company's quarterly results included a $65 million contingency loss stemming from the spill and pipeline shutdown. The rest of the cost, $192 million, will be covered by insurance, he said.
He said those costs include emergency response efforts, cleanup, expected legal claims and potential settlements for fines and penalties.
"While it is based on what we believe to be a reasonable set of assumptions, our costs can vary from these estimates," Armstrong said.
Plains had another smaller spill in Illinois last month when a compression fitting at an unmanned booster pump station failed. He said costs stemming from that spill reached $10 million, half of which would be covered by insurance.
That 100-barrel spill forced a 12-day shutdown of Plains' 277,000 bpd Capwood pipeline, which helps supply Phillips 66's joint-venture 336,000 bpd refinery in Wood River, Illinois. The affected pump station remains shut as investigators probe the cause of the failure.
(Reporting by Kristen Hays; Editing by Phil Berlowitz)
Was this article valuable?
Here are more articles you may enjoy.