A former Los Angeles County probation officer, Robyn Palmer, 29, of Long Beach, Calif. was arrested Thursday on six felony counts of insurance fraud for allegedly forging documents to illegally collect disability insurance benefits while serving probation for another insurance fraud conviction.
Palmer was arrested while serving five years' probation following a conviction on 14 felony counts of insurance fraud, forgery, wire fraud and grand theft in 2014 for illegally collecting disability benefits from Allstate Insurance. Palmer was ordered to pay $31,122 in restitution.
"Palmer's nerve in allegedly collecting disability benefits fraudulently while serving probation for doing the same thing to another insurer is egregious," Insurance Commissioner Dave Jones said in a statement. "Crimes like these are costly to business, consumers and California's economy."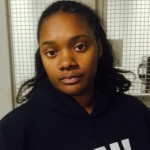 California Department of Insurance detectives were contacted by American Family Life Insurance Company after the insurer identified suspected fraud by Palmer. The investigation revealed that Palmer was allegedly collecting disability benefits totaling $24,000 from AFLAC while being prosecuted for the first crime against Allstate and continued to do so after her conviction and while on probation.
Palmer is being held at the Century Regional Detention Center in Lynwood in lieu of $150,000 bail. The case is being prosecuted by the Los Angeles District Attorney's Office. If convicted, Palmer could be sentenced to five years in state prison.
Topics California Fraud
Was this article valuable?
Here are more articles you may enjoy.