As fire season ramps up, San Diego County, Calif. has unveiled a new online interactive map that allows residents to search out wildfire dangers in specific areas.
The San Diego Union-Tribune reported he digital tool launched this week expands on existing fire maps that haven't been searchable until now.
Residents can enter an address to learn the degree of wildfire hazard and how to better prepare for an emergency.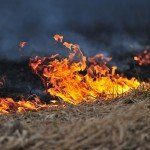 The map, accessible at ReadySanDiego.org, shows that roughly one-third of the county is in "high" or "very high" fire hazard zones, with most of those areas in San Diego's backcountry.
The newspaper says the county's worst-ever firestorms have historically occurred in October.
Related:
Copyright 2021 Associated Press. All rights reserved. This material may not be published, broadcast, rewritten or redistributed.
Was this article valuable?
Here are more articles you may enjoy.