Gov. Steve Bullock's chief of staff is among the plaintiffs in a Montana lawsuit against Volkswagen over the automaker's emissions-rigging scandal.
Tracy Stone-Manning, her husband Richard Manning and Missoula resident Kristine Akland are the three Volkswagen car owners named as the original plaintiffs in the lawsuit filed Monday in Missoula.
Their attorney, Timothy Bechtold, said last week at least nine more people will be added as plaintiffs.
Volkswagen has admitted using a piece of engine software to cheat on diesel car emissions tests.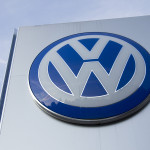 The Montana lawsuit accuses Volkswagen of fraud by concealment and of violating the state's Consumer Protection Act.
The plaintiffs say they bought their Volkswagens in part because of the "CleanDiesel" system that Volkswagen advertised.
They are seeking their money back and punitive damages against Volkswagen.
Related:
Copyright 2021 Associated Press. All rights reserved. This material may not be published, broadcast, rewritten or redistributed.
Was this article valuable?
Here are more articles you may enjoy.