A.M. Best has revised the outlook to negative from stable and affirmed the financial strength rating of B+ (Good) and the issuer credit rating of "bbb-" of Greenpath Insurance Co. in Rancho Cordova, Calif.
Greenpath provides non-standard auto insurance throughout California.
The negative outlook is driven by Greenpath's recently increased operating losses and s decline in policyholder surplus, which fell short of management's financial projections, according to A.M. Best.
A.M Best's analysis stated that Greenpath's near-term projected earnings, policyholders' surplus and risk-adjusted capitalization indicate further weakening that falls short of management's original five-year plan.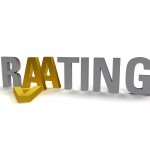 This shortfall reflects Greenpath's termination of an 80 percent quota share with Benchmark Insurance Co. on its "Navigator" product. The resulting additional premium recently brought onto Greenpath's books has adversely impacted its underwriting results, operating earnings and risk-adjusted capitalization, according to A.M. Best.
However, the financial strength affirmation reflects Greenpath's adequate risk-adjusted capitalization and senior management's operating experience and knowledge of California's private passenger non-standard automobile market, A.M. Best stated.
"Partially offsetting these positive ratings factors is Greenpath's execution risk associated with growing a private passenger non-standard automobile book of business, a segment in which smaller insurance writers have experienced a material deterioration in operating results and policyholders' surplus in recent years," A.M. Best stated.
The general deterioration in the non-standard automobile line of business has been partially driven by economic conditions, price competition and adverse selection from large personal automobile writers with greater scale and pricing granularity, according to A.M. Best.
A.M. Best warned that negative ratings actions could occur if the Greenpath's risk-adjusted capitalization or its earnings fall below management's financial projections.
Was this article valuable?
Here are more articles you may enjoy.