California Gov. Jerry Brown on Friday signed into law a plan to require regional water-management officials to report the vulnerability of their water systems to an earthquake.
Senate Bill 664, authored by Sen. Bob Hertzberg, D-Van Nuys, addresses Urban Water Management Plans, a collaborative overseen by the state Department of Water Resources to identify and use regional water-management solutions to increase regional self-reliance and manage water.
SB 664 will direct all UWMPs to include an assessment or evaluation of the seismic vulnerability of the water infrastructure.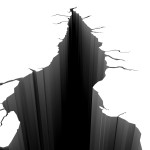 The introduction of the bill followed a Los Angeles Department of Water and Power report that identified $15 billion in potential need for seismic upgrades to water infrastructure. Last year voters approved a water bond that provides $810 million to water-management projects. Seismic-safety upgrades may be eligible for funding from recent bond measures.
"Gov. Brown understands that with a fourth-straight year of drought driving home the precarious nature of California's water supplies, we cannot ignore forecasts showing a greater than 99-percent chance of a 6.7 earthquake within the next 30 years," Hertzberg said in a statement. "Much of California's infrastructure, including key water-delivery systems, remains seismically unsafe and extremely vulnerable."
Hertzberg's district includes the San Fernando Valley, where the 6.7 magnitude Northridge earthquake left 57 dead, more than 9,000 injured and caused more than $40 billion in damages in 1991.
Was this article valuable?
Here are more articles you may enjoy.