The University of Hawaii Board of Regents has approved a $700,000 settlement over the firing of former basketball coach Gib Arnold.
The regents voted Thursday to approve the settlement package, which includes a $500,000 payment to Arnold over three years plus $200,000 to his attorneys.
"It's time for the university to move past this chapter in the history of UH men's basketball. It is the best thing for UH and it is the best thing for the program," said UH Manoa Chancellor Robert Bley-Vroman, following the vote. "Now we can turn our full focus to the future and the players and coaches, as they prepare for the upcoming season."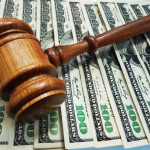 Arnold was fired in October 2014 amid an NCAA investigation into the men's basketball program. The NCAA cited the program in January for giving gifts to player recruits and coaching violations.
Arnold claimed that the university had violated his 2011 contract by firing him without cause. The former coach filed a grievance against the school in February with his union, the Hawaii Government Employees Association, saying he was entitled to $1.4 million in damages under provisions of his contract.
Thursday's approved settlement is the largest ever reached with a former UH athletic department employee.
Honolulu attorney Jim Bickerton, who represented Arnold, said in a statement that, "Coach Gib is pleased that the case has settled and believes that the nature of the settlement – under which UH … has dropped all claims against him – answers many questions that the public had about this matter."
Copyright 2021 Associated Press. All rights reserved. This material may not be published, broadcast, rewritten or redistributed.
Was this article valuable?
Here are more articles you may enjoy.